ABOUT US
We market projects in the most beautiful region of Europe through our ability to offer full support to our clients in finding the perfect location, working on the architectural project and design and helping the process of issuing the necessary permits.

Invest in Istra is our motto, but it is also the main idea we want to share with our clients.In our quest to open up Istria to investors, we have created a full service package: we decided to ask ourselves what would be the perfect solution for us and therefore we created Invest in Istra, a tailor-made service for our clients around the world. Invest in Istra is the brand you can put your trust in to buy or build a perfect villa for you. Real Estate Investments are our job, and we know how to do it. Experts in law, taxes, design and project management, construction and ICT, years of proven knowledge and experience, working together to give you the best possible service. This is OUR TEAM.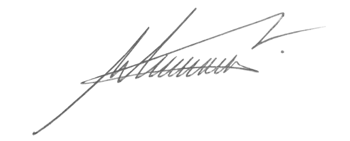 OUR TEAM
Zlatko Šehanović
Business Consultant
Krešimir Planinić
Attorney at Law
Dubravko Kušeta
Tax Consultant
Romina Šuran Šehanović
Administration
Bernard Vukelić
Cyber Security and ICT Expert
Alex Knapić
Master of 3D and Design
Jozo Nujić
Construction Expert
"The mother art is architecture. Without an architecture of our own we have no soul of our own civilization." –

Frank Lloyd Wright
Istra
MOST BEAUTIFUL REGION OF CROATIA
PROJECTING, DESIGN, DOCUMENTATION
We will work with you on projecting and designing of your villa and help with documentation.
read more
We know it. We believe in it. We live it.
Architecture is our passion, because architecture is our love and, when you love something, it is not only about the business, but it takes you much further away. Our clients become our friends and together we pass through their visions, requirements and specific tastes and needs to create the beauty of villas that will offer timeless design and remarkable quality through the years. We know that behind a beautiful villa there is a lot of work, sometimes hard, but we focus on the emotion rather than stress our clients with endless paperwork, because this is exactly where the truth lies, driving our lives into the happy zone. Respecting our clients' specific requirements, we work as consultants for a better result knowing that every villa we create is a visiting card with two sides, so we want our villas to be the one with the bright side; we want our clients to be satisfied, fulfilled and happy. Design must be timeless. Architecture has to be harmonious. The villa should be beautiful; a statement of the clients' wishes and expectations for the future. The perfect tile, lamp or the view have to match the spirit of the owner and also that of the house. The architectural signature must be tangible. In creating harmony, we create value; therefore, something done right lasts for years to come, creating emotions, but also invested value. We believe that a house is like a person; we have to understand what it is important and fill the house with the right energy so that it will radiate inside and outside. There is no interior and exterior design. There is no landscape design or light design. There is only one design. The one that fills your hart with joy.



A perfect location
We will help you to find a perfect location to your villa.
Building, landscaping, furnishing
We will build your villa, take care of landscaping and help you to find the best furniture.
read more
"As an architect you design for the present, with an awareness
of the past, for a future which is essentially unknown."–

Norman Foster
Lifestyle
Istria Lifestyle
Istria Lifestyle is a state of mind where you will find yourself relaxed and in perfect balance. Surrounded by beauty and energy at the same time, you become a part of Istria and Istria becomes a part of you - your new place-to-live or stay. Your place. Your Istra.You can choose to play golf or to swim m in the perfect clean sea, to sail and feel the breeze or to sit comfortably and have an excellent dinner.
We would love to hear from you!
Contact Us

W: www.investinistra.com
P: 00385-98-518-940
E: investinistra@gmail.com
A: Musalež 77, 52440 Poreč, Croatia